Artist Development Assistance Program

Curating & initiating at the intersection of audiovisual art, digital culture & electronic music, Les Charades Électroniques platform that streamlines the news, promoting artists and organise concerts. Originally based in Lille (FR), our offices are now located close to Miami (US) with our online community based all over the world.
Communauté d'aide au développement d'artistes.
Le programme «Les Charades Électroniques» a pour vocation de dynamiser la scène artistique audiovisuelle, les cultures digitales et électroniques, des musiciens aux spectateurs. Organisation, promotion et diffusion des musiques électroniques et de toutes les expressions culturelles alternatives. Originaire de Lille, France, nos bureaux se situent aujourd'hui dans le Sud de la Floride, près de Miami.

Agenda Live Events
2018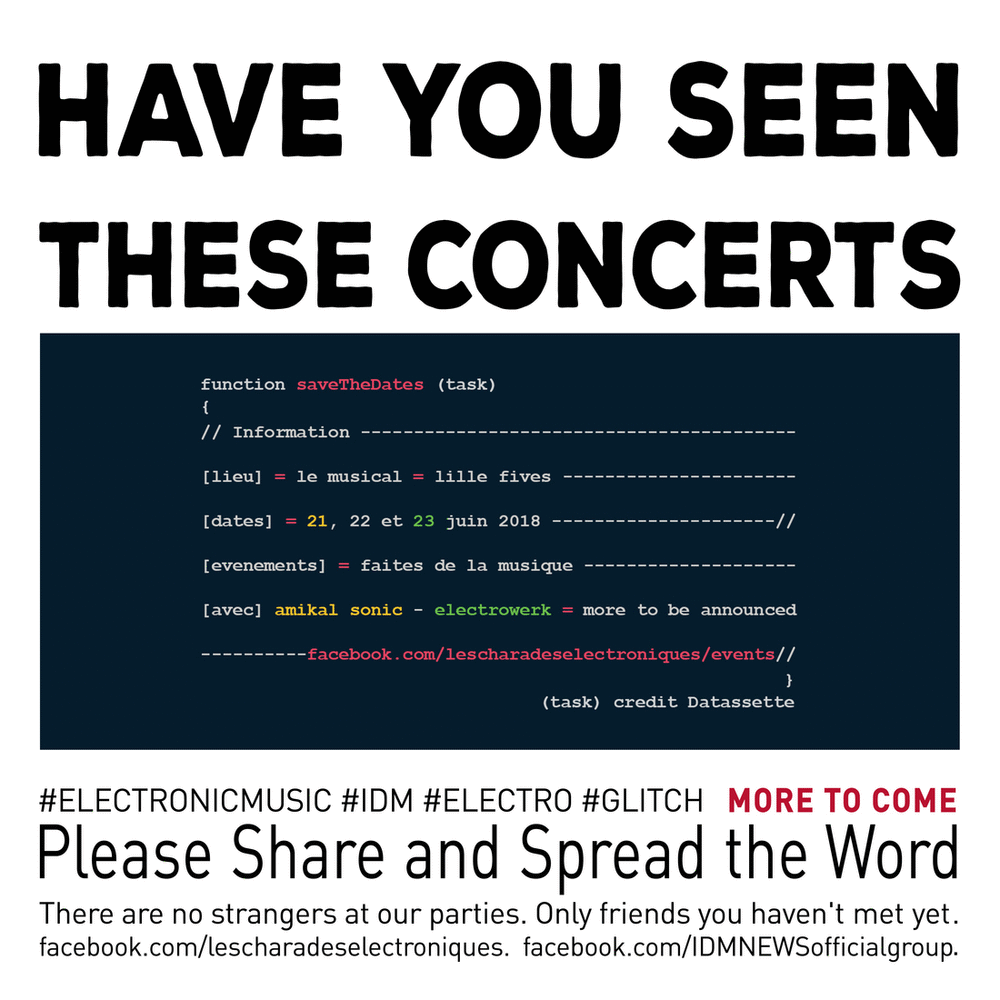 2017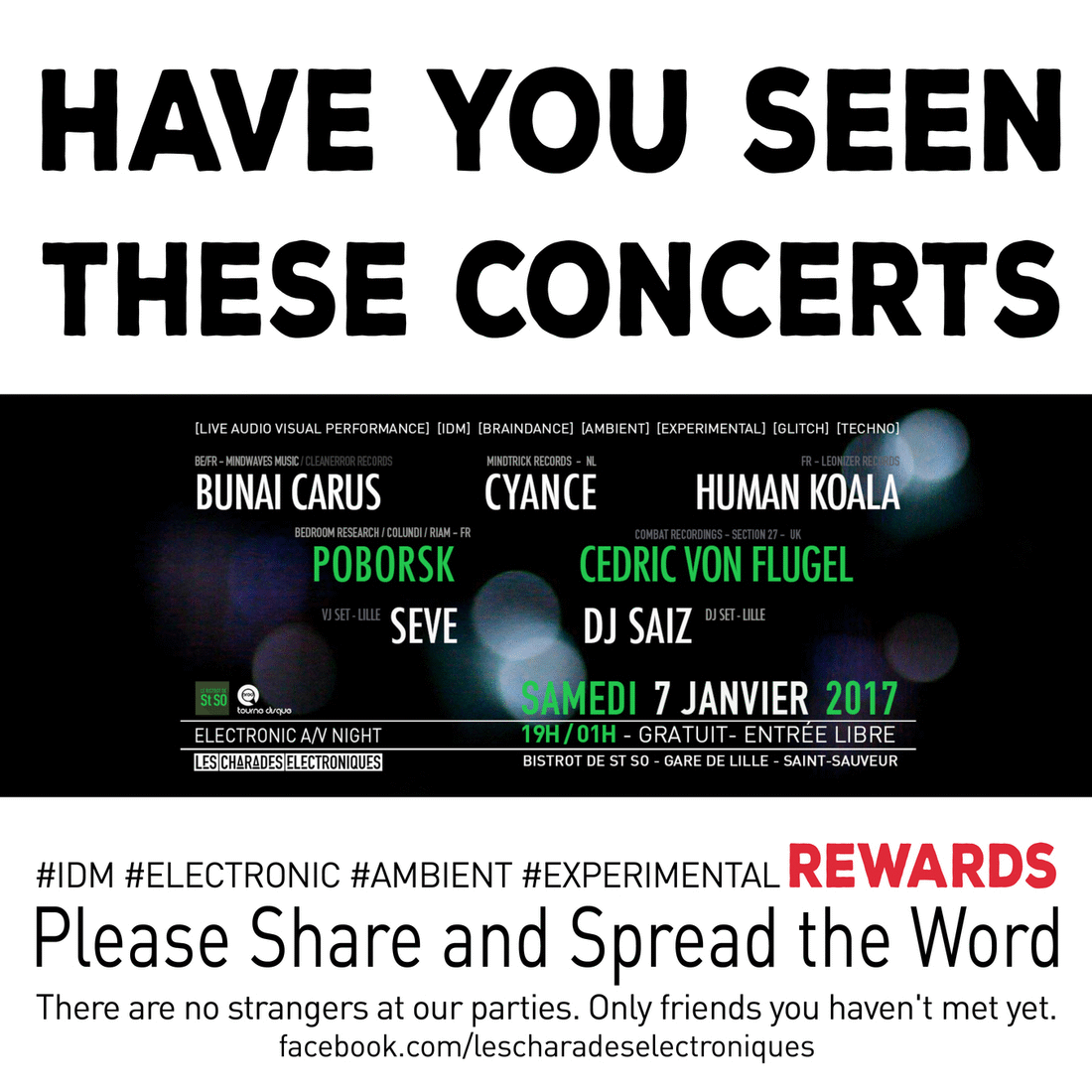 2015 <> 2016