waveart #5
PLAID (Warp Records) @Bucarest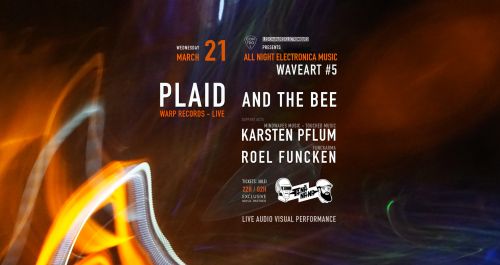 Waveart brings together some of the planets greatest electronica musicians since 2013. Les Charades Électroniques platform which is based in France joined the p
roject in 2016.
march, wednesday 21 - 22pm
LCE is thrilled to be part of the following event alonside our favorite and exclusive romanian music partner
Waveart
🔊
Bringing people together and Underground electronica to the front line. The next WaveArt night will be the 5th audio visual live night with Plaid & The Bee + Roel Funcken + Karsten Pflum
---
Karsten pflum
---
Since his debut in 2003, karsten pflum has been a profilic producer and live performer. With his well crafted work that's full of soul, his tunes are a fresh and curious take on the electronic dance music genre. The Pflum sound is poignant, quiky and sophisticated.
Over the years Karsten Pflum has become a driving force of the North European electronic music scene, having released a good number of albums and Ep's, played on numerous festivals, organised and performed live shows supporting and playing alongside people like Luke Vibert, Ceephax Acid Crew, Otto Von Schirach, Richard Devine and Bogdan Raczynski. He has studio-collaborated with a number of likeminded artists like Monolog / Mads Lindgren, Shigeru Ishihara (DJ Scotch Egg), Bjørn Svin and Kristian Vester (Goodiepal).
Roel Funcken
---
Roel Funcken officially popped up on the scene in 2010, with his solo debut, titled Vade, out on Ad Noiseam. Fans of electronic music, and IDM in general, have been tracking this Dutch musician for over a decade prior, when, along with his brother, Don, the duo has released some of the genre defining music on labels such as Schematic, Neo Ouija, n5MD, aD Noiseam, ShipWrec, Tympanik Audio, Combat Recording and others, as the one and only Funckarma.
Roel Funcken, probably the most prolific musician of abstract electronic music this side of the galaxy, continues his foray into mind-altering sonic extractions and show us the best of IDM musicians through many collaborations : Igloomag, Headphone Commutes, Data.Wave, A strangely isolated place
Roel Funcken proves to be a master of technoid, bass heavy and intelligent dance music that defies any genre. His sound is in a constant state of dynamic evolution, bringing to life his broad love for genres in new hybrids which are difficult to tag into single coffins.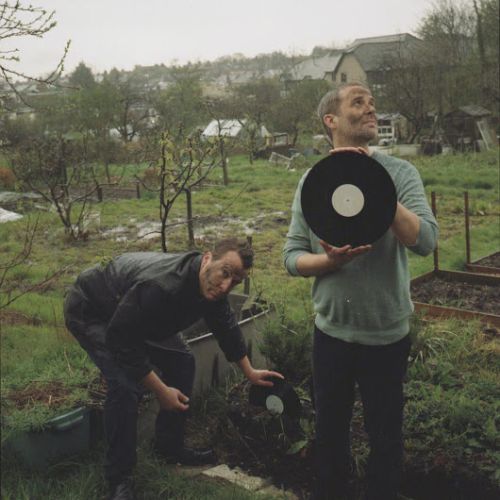 Plaid and the Bee

---
Plaid are the quintessence of composers and producers who remain faithful to a foundational idea. As members of 'Artificial Intelligence' movement in the early 90s with contemporary totems such as Autechre, Aphex Twin and Orbital, the couple formed by Ed Handley and Andy Turner is the perfect embodiment of a whole -not just musical- generation that elegantly brought to electronica a brilliant rhythmic variation and sensual textures that served as a counterpart to the hard and gimmicky hype firstly brought by the English rave explosion.
The performance at

Control Club will be accompanied on stage by The Bee (guitarist Benet Walsh) and also their own visuals in a performance that really promises to be a top AV, designed for the public to open their ears and eyes with an aim to surround them by the ravishing beauty Plaid emanates. Following their last album 'The Digging Remedy', published by Warp, be ready to flow on the primal path of rhythmic groove and emotional connection with the audience, through original techno melodies and a fine sound design. Adding synthesizers, acoustic guitars, flutes and hip hop beats.
  ART PROJECT SLIDESHOW - copyright 2018, Bucarest
This experimental framework document is not meant initially to be a reference.
In any case, the information contained on this site is information of a general nature and does not have contractual value.